This course is now full.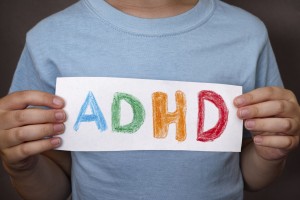 We are delighted to announce that our next ADHD Parenting Programme takes place in June-July 2017, over five consecutive Thursdays, commencing 15th June 2017.
The ADHD Parenting Programme is led by Lyn Oualah, a qualified teacher with almost 30 years of classroom experience.  She is accredited in 6 Positive Parenting Programmes (PPP) and has been the lead facilitator for the Level 4 programme in her current role for the past 6 years.  As a Solution Focused "Champion" (2010), Lyn is keen to promote ways of finding and creating solutions that keep all parties engaged and commited to achieving the agreed targets on the intervention plan.
Topics addressed over the five week programme include:
Preconceived Ideas
Current Concerns & Worries vs. Wants & Expectations from the Course
How the ADHD Brain works
Responding to ADHD – The Choices we face
A Clinical Perspective of ADHD – The 3 Core Symptoms
How Mindset affects Behaviour
Behaviour Management x 3 (Routines, Consistent Rules, Giving Clear Instructions)
Ideas for managing Hyperactive Behaviours
Role of Exercise vs. Meditation & Mindfulness
Sanctions & Rewards
Concept of "Fit for Purpose"
Routines & Consistent Rules – Sorting out what is/isn't essential!
The Anger Cycle
Managing constant Demands and Anger
The Power of Language
Responding to Incidents at Home/3rd Party Involvement
Triangle of Roles – Persecutor, Victim, Rescuer
Ideas for managing Impulsive/Inattentive Behaviours
Ideas for Behaviour Management at School
Treatment Options for ADHD – A Multi-Modal Approach
Coping Strategies for Parents – Advocacy/Agency support
For further information, please click on the link below:
ADHD Parenting Programme June 2017
For all bookings and enquiries, please get in touch with Susan via email at Oxford ADHD Centre.
The cost of the five week programme is £275 pp (with discounts available for couples).
An ADHD book and refreshments will be provided.