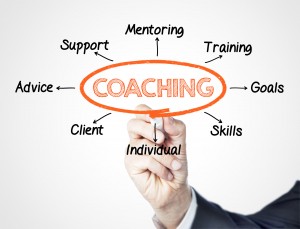 Coaching facilitates another person's learning, development, well-being and performance for both their professional and personal lives. Coaching increases self-awareness and enables people to find their own solutions, develop skills, and change unhelpful attitudes and behaviours. We recognise that coaching adults or young people with ADHD and/or autism requires specific skills and experience.
People with autism and/or ADHD face a number of difficulties in their day to day lives.  Coaching can work well for many of these difficulties, including:
Communication
Social skills
Relationships – personal and professional
Managing sensory sensitivities
Coping with the school or work environment
Organisational skills
Managing transitions and change
Managing difficult emotions
Developing impulse control
Our coach:
Cara Langford Watts has a post graduate qualification in coaching and mentoring and is accredited as a senior practitioner with European Mentoring and Coaching Council. Cara is trained as a psychotherapeutic counsellor and has worked in many senior roles within strategy, policy and project development. More recently Cara has worked for over two years as an assistant psychologist within the Child and Adolescent Mental Health Neurodevelopmental Conditions Service, developing specialist knowledge and experience in working with young people with autism and ADHD.
Coaching sessions
Our Coaching sessions are tailored to each individual and our coach will be able to advise on how many sessions may be most appropriate for your needs.  We can offer a complimentary 20 minute initial phone call for this to be discussed and agreed.
What you can expect as part of your sessions:
Private one to one coaching programme tailored to your needs and objectives.
Face to face sessions or online video consultations, as preferred.
Regular progress reviews and reformulation sessions.
Tools and exercises to aid your progress and improvement.
Recommended reading to develop and condition mindset.
Sessions cost £120 per hour.
Read our Privacy Policy