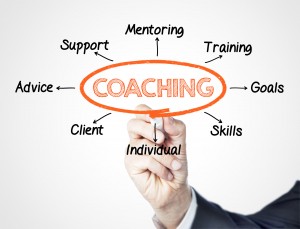 Coaching is training towards development of a person's skills and knowledge in order to improve performance and fulfillment in their personal and professional lives. We recognise that coaching adults or parents of children with ADHD and autism requires specific skills and our coaches have experience of these conditions either personally, or within their families.
ADHD coaching
Coaching assists clients with ADHD to stay focused on their goals, face obstacles, address core ADHD-related issues like time management, organization, and self-esteem, gain clarity and function more effectively.
Many people with ADHD lack organizational skills, often losing things or becoming overloaded with commitments. They may struggle in managing their time, prioritising, planning, persisting at tasks and sustaining motivation towards goals. Our ADHD coach tackles these and similar practical matters in a supportive, non-judgemental way.
We offer the following ADHD coaching package at the Oxford ADHD & Autism Centre:
Initial session at clinic to assess, set goals, etc (90 mins)
6 further sessions, fortnightly, either face to face at the clinic or via Skype (around 60 mins per session)
Cost of package £480
We also offer ADHD Parent Coaching: Often parenting a child with ADHD can knock your confidence and leave you struggling to cope. Through coaching you'll find new ways to tackle challenges and you'll leave each session feeling confident and empowered to help your ADHD child reach their full potential.
Autism coaching
People with autism face a number of difficulties in their day to day lives. Our experienced coach, Richard, was diagnosed with autism as an adult and is well aware of the struggles faced growing up with the condition without a diagnosis. He provides assistance with communication problems, social skills, relationships, managing sensory sensitivities and coping with the school or work environment. He recognises that the transition from adolescence to adulthood is a particular challenge for these young people and has a sensitive and personal approach to individuals.
He helps autistic people to "learn different paths to find happiness in their lives, to rekindle hope in them and fuel them with direction."
Autism Coaching packages are tailored to each individual and will be agreed following an initial assessment with Richard, our coach.
Cost of Autism coaching £120/hour
Read our Privacy Policy