Mentoring Service
The purpose of mentoring is to provide a space within which to explore challenges as well as build on existing strengths and develop strategies in aspects of life that the mentee would like support with.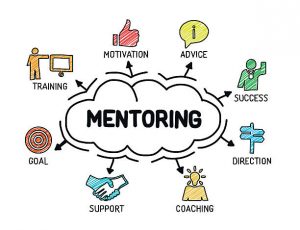 This can be particularly useful when applied to study and work-related needs for those with ADHD/ASD, to help provide understanding and guidance of the impact of these conditions.
Mentoring is tailored to the individual but can, for example, include things like:
Managing and minimising the impact of stress
Developing strategies to support focus
Developing motivation and momentum
Developing ways to get started and reduce procrastination
Organisation and planning of work and study
Developing and maintaining sustainable social /study and work patterns
Building on self-care and wellbeing habits
Developing self-esteem and confidence
The role of the mentor is to support this process and work alongside the mentee in a way that respects the experience and preferences of each individual.
The number of sessions required will depend on the individual and will be agreed at the end of an initial complimentary 20 minute discussion.
Sessions are charged at £120 per hour.
Our Mentor
Alda Porter qualified as a Social worker in 2010 after previously working in a variety of community and education-based roles with children with a diagnosis of Autism, ADHD and in some cases associated learning disabilities. Since qualifying Alda has worked within statutory and voluntary sector community-based settings alongside adults, children, and young people, many of whom are neuro-divergent. This included a role as a Skills coach within a Multidisciplinary team and as a group facilitator at Oxfordshire County Council. Alda has a passion for working alongside individuals, helping them towards their identified goals, and places an emphasis on finding creative ways to work to build on individual strengths and resilience.
Alda is also a Specialist Autism and Mental Health Mentor at the University of Oxford, supporting neuro-divergent students. She works on an individual basis with students who have a diagnosis of ADHD, Autism, and in some cases, associated Dyslexia and Dyspraxia and Mental health conditions such as anxiety and depression.  Alda is able to provide 1:1 support to students to support them with developing strategies to help them not only to overcome barriers to completing academic tasks, but to manage difficult life experiences, transitions (such as leaving home), sustaining relationships and navigating periods of mental ill health whilst establishing working patterns that promote their wellbeing.