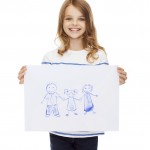 Parenting a child with ADHD is a particular challenge and traditional parenting skills are usually ineffective. At the Centre we are working to produce a unique Parenting Course adapted specifically for our parents/carers. This course will run over an eight to ten week period and will be delivered by two experienced members of the team.
More information will be available when the course has been finalised but please contact us if you would like to express an interest in attending.
In addition to this, we will be running Autism workshops for parents of children who have been diagnosed as being on the Autism Spectrum. These will be led by Elizabeth Winks, who is an experienced Clinical Nurse Specialist in Neurodevelopmental disorders. The workshops will take place over two Saturdays and topics covered will include:
Day 1
Feelings regarding diagnosis
How do ASD children view the world?
Planning and time perception
Speech development
Imagination
Sensory sensitivities
Understanding behaviour and exploring strategies that may help
Follow up day
Refresher and questions from day 1
Anxiety – what is anxiety? CBT model, Stress model in ASD according to Lazarus. Helpful techniques.
Anger – linked to behaviour and what are the differences between people with and without ASD. Rage cycle explained.
Elizabeth will also be available for individual sessions for children and parents if requested.
If you are interested in attending these workshops, please leave a message with your details and we will let you know when we have enough parents to run the course. The exact cost will depend upon the number of attendees.