We have a multidisciplinary team at Oxford ADHD Centre, offering a wide range of experience, skills and knowledge about ADHD, Autism and related conditions.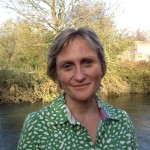 Dr Polly Branney qualified as a GP in 1995 and developed a special interest in ADHD and autism in 2011 following the diagnosis of a family member. She continues to work as a GP as well as running the Oxford ADHD Centre, and working alongside the specialist Psychiatrists, she is actively involved in teaching local GPs and their trainees about ADHD in order to increase awareness. She is an Executive Board member of UKAP (UK ADHD Partnership), and is  a keen member of Oxfordshire ADHD support group. She has attended many conferences across the country, including the World Congress on ADHD last year and recently presented at the ADHD Foundation annual conference in Liverpool in November 2015. She is also on the Expert Panel for updating the ADHD NICE Guidelines, due to be published in 2018.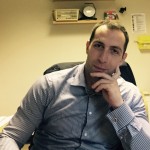 Dr Anastasios Galanopoulos works as a Consultant Psychiatrist at the South London and the Maudsley NHS Foundation Trust. He is a member of the expert Adult ADHD/Autism Spectrum Disorders team of the National Specialist Adult ADHD/ASD service at the Maudsley Hospital. In addition he runs the Adult ADHD East and Coastal Kent Satellite Service and the Croydon Adult ADHD Service. He is honoured to hold an honorary clinical researcher's contract at the Department of forensic and neurodevelopmental science at the Institute of Psychiatry, Psychology and Neuroscience, King's College, London. He is an associate specialist member of the Royal College of Psychiatrists and a member of the American Academy of Sleep Medicine. His main research interests include the neurobiology of attention deficit hyperactivity disorder (ADHD) and Autism Spectrum Disorders in adults and especially the presence of sleep difficulties in adults with Neurodevelopmental disorders.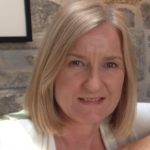 Dr Tanya McGregor was born and raised in South Africa and she studied Medicine at the University of Cape Town. She immigrated to the UK in 1996 and trained in Psychiatry in Oxford, completing her training in Child and Adolescent Psychiatry at the Tavistock and Portman NHS Trust. She returned to Oxford in 2005 as a Consultant and has worked for Oxford Health NHS Foundation Trust for the past 12 years as a CAMHS Consultant. She has a special interest in the diagnosis and management of children with neuro-developmental disorders.
Dr Hayley van Zwanenberg qualified from Nottingham Medical School in 1999, and joined a training rotation specifically for psychiatry in 2004. She completed her specialist training on the Oxford rotation and was appointed as consultant for the Oxford Child and Adolescent assertive outreach, dialectical behavioral therapy, and crisis team. In 2012 she joined The Priory Group as a consultant child and adolescent psychiatrist and subsequently became Medical Director of the Woodbourne Priory Hospital Birmingham and also Nottingham Priory Hospital. In 2016 she became The Priory Group's Clinical Director for their national outpatient clinics (Priory Wellbeing Centres). Since January 2017 she has retained responsibility for their private outpatient and inpatient services while also being promoted to the Group Associate Medical Director for Priory Group and Partnerships in Care and becoming their Responsible Officer.  Additionally, she is a specialist advisor for the Care Quality Commission.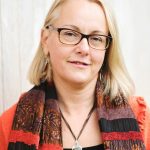 Dr Anne Carbonnier has been a consultant in child adolescent psychiatry since 2010.  She qualified as a GP in France in 1998 and moved to the UK where she trained in paediatrics and psychiatry. She is the medical lead in a local specialist community Child and Adolescent Mental Service where she offers assessment and treatment for children and young people aged 5-18 with complex mental health issues including ADHD, autism / autism spectrum conditions, anxiety, depression, PTSD, OCD, psychosis and other complex emotional and behavioural difficulties.  She is also trained in family therapy, cognitive behaviour therapy and dialectical behaviour therapy as well as coaching, mentoring and management.
Dr Michael Absoud has been a full time NHS consultant at the Evelina London Children's Hospital specialising in childhood neurodevelopmental disorders since 2012. He has trained and worked in paediatric neurodisability at King's College Hospital, Great Ormond Street Hospital and Oxford Children's Hospital since 2000. His specialist interests include children's complex neurodevelopmental disorders, Autism Spectrum Disorder (ASD), Attention Deficit Hyperactivity Disorder (ADHD) and co-existing conditions (medical and neuropsychiatric). He also specialises in complex medication problems. He is actively involved in research and has published many articles in this field.
Dr Jennifer Baulcomb is a qualified teacher and educational child psychologist who has been working with children and families for over 10 years. She completed her doctorate at University College London and holds a diploma in Clinical Paediatric Neuropsychology from the Institute of Child Health and Great Ormond Street Hospital. Jennifer specialises in working with children with acquired brain injury and neurodevelopmental disorders such as Autism and ADHD. She is trained in using autism diagnostic tools (ADI, ADOS) and has worked as part of both local and national specialist multidisciplinary services for children with complex neurodisability. Jennifer provides teaching and training to other psychologists and is in her third year as guest lecturer for doctoral students at the Tavistock and Portman Trust.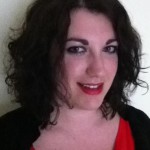 Emma Woodhouse is neurodevelopmental specialist at The Maudsley Hospital and The Institute of Psychiatry, Psychology & Neuroscience, specialising in Autism Spectrum Disorder (ASD), Attention Deficit Hyperactivity Disorder (ADHD) and mental health. Emma has extensive experience in administering diagnostic and cognitive assessments for ASD and ADHD with adults and children.  She is an experienced trainer in the Autism Diagnostic Observation Schedule – Second Edition (ADOS-2) and the Autism Diagnostic Interview- Revised (ADI-R).  Emma is a member of the UK ADHD Partnership (UKAP) and has a particular interest in ADHD and associated conditions. She is also a member of The British Association of Counselling and Psychotherapy (BACP) and is listed in The National Autistic Society's Autism Services Directory. Her therapeutic work includes experience with ASD, ADHD and other mental health difficulties. Emma has run training courses in ASD and ADHD, and has contributed to a number of research publications in ASD, ADHD and forensic psychology.

Dr Mandy Smiton has specialised in working with children and adolescents since qualifying as a Clinical Psychologist in 2005.  She has worked in the NHS for a local child and adolescent mental health service and in two specialist teams working with children with social communication difficulties. In addition to this, she has also worked within a neuropsychiatry team in Oxford seeing children with a complex range of neurodevelopmental conditions including ASD, ADHD, Tourette's and specific learning difficulties. Mandy guest teaches on the Oxford Doctoral Course in Clinical Psychology on neurodevelopmental disorders and on the University of Bath doctoral programme on tic disorders.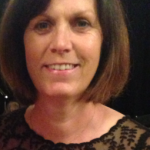 Dr Claire Rowbury is a Chartered Clinical Psychologist with over 20 years' experience in an NHS Child and Adolescent Mental Health Service and Neurodevelopmental Service. Claire's interest in Autism Spectrum Disorder and ADHD began during her early career when as a Developmental Psychologist, she was part of a research team at the University of Nottingham which explored the impact of Neurological and sensory conditions on infant social development. Recently, Claire has completed specialist training in clinical supervision which has led to her developing her role as a clinical supervisor to other team professionals. Currently, Claire is part of the Coventry and Warwickshire Neurodevelopmental Service, assessing children from the age of three to seventeen years and contributing to the provision of psychological therapies to children and young people.
Dr Theresa Turner has extensive personal and professional experience of ASD.  She is a BPS chartered psychologist and member of the subdivision of forensic psychology.  Dr Turner is a senior forensic psychologist and forensic ASD specialist for the South London and Maudsley NHS Foundation Trust and a senior psychologist for the Autism Diagnostic Research Centre in Southampton. She is ADOS-2, ADI-R and DIVA trained and works therapeutically with people post diagnosis and is also able to conduct a range of legal, court and pre-sentencing assessments. Dr Turner has training in Motivational Interviewing, Compassion Focused Therapy (CFT), Cognitive Behaviour Therapy (CBT), Cognitive Analytic Therapy (CAT) and offence related work. She has experience in the treatment of numerous difficulties in adults with ASD such as depression, anxiety, psychosis, schizophrenia, OCD trauma, violence/challenging behaviour, substance misuse and personality disorder. Dr Turner trains mental health and criminal justice professionals in the understanding and support of people with ASD.
Dr Lorna Showell is a Clinical Psychologist with over 14 years' experience working across NHS and independent sectors.  She has worked as a Principal Clinical Psychologist in Neurodevelopmental services, completing specialist assessments, formulations, interventions and evaluations.  Also providing psychological consultancy and supervisions to colleagues.  She has developed group programmes for young people and families and specialist training on Autism.  Lorna has completed additional training in the specialist psychological assessment of Autism at The Lorna Wing Centre, is trained in the Autism Diagnostic Observation Schedule (ADOS) and 3di specialist diagnostic interview.  She has also undergone additional training in Cognitive Behaviour Therapy (CBT), Compassion Focussed Therapy (CFT) and attachment based approaches.  Lorna has experience and a special interest in working with young people using sensory based approaches and the differential diagnostic assessment of young people with Autism, ADHD, Learning Disabilities, Attachment and Trauma.
Dr Suzanne Smith is a Clinical Psychologist who, since qualifying in 2009 has specialised in assessment and intervention of children on the Autism Spectrum and has worked for the past 11 years in the NHS. She is currently part of South Warwickshire Neurodevelopmental Service assessing and supporting children and young people aged between 3-17 and has written and delivered groups for parents of children on the Autism Spectrum.  Suzanne has extensive experience in ADOS 2 and Cognitive assessments and has particular interests in gender disparities within Autism and Attachment. In addition, Suzanne is a guest lecturer at Coventry and Warwick University Psychology Masters course. Prior to training as a Clinical Psychologist, she worked for 6 years in various forensic and inpatient settings.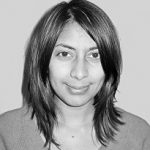 Dr Naira Wilson is a Chartered Clinical Psychologist. She completed her degree in Psychology at the University of East London (1994) and her doctoral course in Clinical Psychology at Cardiff University (2005). She has also completed additional training in family therapy, cognitive behaviour therapy, trauma focused treatments, mindfulness and dialectical behaviour therapy for young people with complex mental health difficulties.  She specialises in childhood mental health and has worked in the NHS, in various capacities, for 20 years. She has previously worked extensively in a Specialist Child and Adolescent Mental Health Service (CAMHS) for Oxford Health Foundation Trust. She is a guest lecturer for the Doctoral Course in Clinical Psychology at the University of Oxford and supervises other trained and in-training Clinical Psychologists and mental health professionals.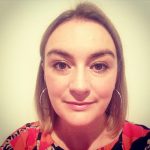 Dr Mia Harrison has worked within the NHS as a psychologist for over 10 years. She has worked with children and families in a range of different settings providing assessments and interventions for mental health difficulties and neurodevelopmental conditions. She also has training in attachment models and approaches via DDP Level 1 and 2 as well as further training in CBT approaches. Mia maintains a holistic approach to working with children and young people keeping the child at the centre and considering multiple perspectives to formulate for each individual. Mia has worked for Oxford ADHD centre for the past year whilst maintaining her NHS role elsewhere in the Midlands.
Dr Isabel Gregory is a qualified educational psychologist.  She has worked in the field of child development for the past 20 years with a long term interest in communication.  She works to combine the best available research evidence and helping children, young people and their families to better understand and manage developmental difficulties.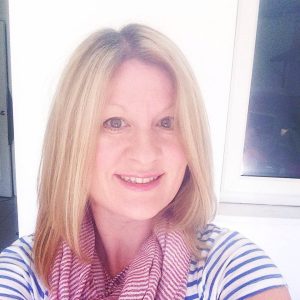 Sarah Hamilton began her career as a staff nurse in a child and adolescent inpatient unit then spent a number of years as a Child and Adolescent Community Psychiatric Nurse, supporting young people with a variety of difficulties. During this time she was the senior nurse in the ASD and ADHD diagnostic clinics. Sarah has current experience as a Lead ADHD Clinical Nurse Specialist and Independent Nurse presciber. She has overall responsibility for young people diagnosed with ADHD and other co-morbid conditions in the Birmingham Nurse led clinics. She also manages a team of ADHD Nurse Specialists within the nurse led clinic and runs her own ADHD clinics in east Birmingham. Sarah is currently undertaking research into 'a mothers experience of the ASD diagnostic process in a local CAMHs setting' as part of her final dissertation for an MSc in Advanced Practice.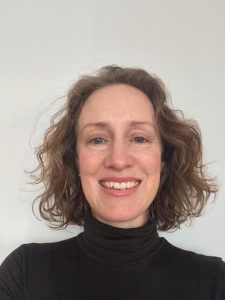 Stephanie Kucan is a paediatric Occupational Therapist specialising in working with children with developmental disorders including ADHD, Autism and DCD/Dyspraxia. Stephanie has postgraduate qualifications in sensory integration, and works with children with difficulties in self-regulation, motor skills learning, sensory eating difficulties. Stephanie has recently begun training in sensory attachment therapy and also works with children who have been adopted or are in care. She provides assessment of these areas and also works 1:1 with children and families on strategies they can encompass in everyday life at home or in school. Stephanie has run workshops for parents and teachers, presented seminars for students, and written articles for professional journals.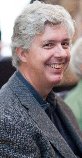 Richard Maguire has worked within the field of Health and Social Care for many years, with people with learning disabilities and those on the autism spectrum and in 2004 his role was formalised and he became a trainer and coach to Local Authority health and social care staff. In 2009 he began to do part-time freelance training work with schools, hospitals and numerous adult domiciliary and social care services and in 2010 he began work as a trainer, speaker and coach for Autism Oxford. In 2010 Richard was diagnosed with Asperger's syndrome and he has since had his first book published in 2014, "I dream in Autism." His work is highly valued across the county and he is passionate about trying to ensure that others on the autism spectrum are enabled to live fulfilling and rewarding lives.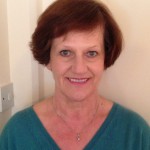 Elizabeth Winks is a Clinical Nurse Specialist in Neurodevelopmental disorders. A Registered General Nurse and a qualified Health Visitor, she has a Master's degree in Child and Adolescent Mental Health and extensive experience of working with children and young people with a range of mental health difficulties. During the past five years she has specialised in Autism Spectrum Disorders and as part of this, Elizabeth has facilitated regular workshops for parents of children who have recently been diagnosed, offering them information and techniques to help them manage their children's behaviour. These sessions have been well attended with positive feedback. She also works with children and young people who are on the autism spectrum on a one-to-one basis.
L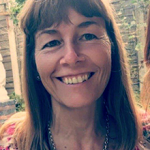 yn Ouladh is a qualified teacher and an accredited ADHD & ASD coach /advisor. She is a Solution Focussed 'champion' and is accredited in 6 different Positive Parenting Programmes (Triple P). Alongside Triple P, Lyn regularly delivers programmes whose focus is ADHD, ASD or Child to Parent Violence and Abuse (CPVA). Whilst Lyn is hugely experienced in running courses or workshops for parents, carers and professionals from a range of settings, she can also provide 1-1 support and advice for all parties including children & young adults.
Susan Maloney has over 20 years' experience in a range of operational, project management and marketing support roles.  Every role has required exceptional organisational skills and the ability to get things done. Susan achieves this through hard work, dedication and influence – skills which enable Susan to add value quickly in any situation.  Susan is the centre practice manager, offering a wide range of support from website management, marketing to administration support.