We have a multidisciplinary team at Oxford ADHD & Autism Centre, offering a wide range of experience, skills and knowledge about ADHD, Autism and related conditions.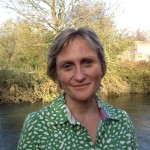 Dr Polly Branney qualified as a GP in 1995 and developed a special interest in ADHD and autism in 2011 following the diagnosis of a family member. This inspired her to set up the Centre, which was officially opened in February 2016. She now spends all of her time running the Oxford ADHD & Autism Centre and working alongside the specialist Psychiatrists and Psychologists. She is actively involved in teaching local GPs and their trainees about ADHD and arranges study days for school SENCOs. She is an Executive Board member of UKAP (UK ADHD Partnership), and contributes towards educating and promoting awareness of ADHD to allied professionals. She is an Expert Adviser for the NICE Centre for Guidelines and was involved in updating the ADHD NICE Guidelines, published in April 2018.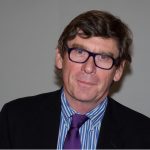 Professor Peter Hill is a consultant child and adolescent psychiatrist with extensive training and qualifications in general medicine, psychiatry, child and adolescent psychiatry and paediatrics. His main work nowadays is in private practice, focusing on neurodevelopmental disorders and mental illness in the young. He has previously headed departments at St George's, University of London, (where he was foundation professor of child mental health in the University of London), and at Great Ormond Street Hospital for Children. Over the years he has advised government departments in the UK and overseas on child mental health issues, particularly service delivery. He has been a key opinion leader in ADHD for some twenty years, and writes, lectures and advises on the management of ADHD nationally and internationally.
Dr Tanya McGregor was born and raised in South Africa and she studied Medicine at the University of Cape Town.She immigrated to the UK in 1996 and trained in Psychiatry in Oxford, completing her training in Child and Adolescent Psychiatry at the Tavistock and Portman NHS Trust.
She returned to Oxford in 2005 as a Consultant, and has worked for Oxford Health NHS Foundation Trust for 12 years as a CAMHS Consultant.
She has a special interest in the diagnosis and management of children with neuro-developmental disorders.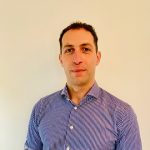 Dr Anastasios Galanopoulos works as a Consultant Psychiatrist at the South London and the Maudsley NHS Foundation Trust. He is a member of the expert Adult ADHD/Autism Spectrum Disorders team of the National Specialist Adult ADHD/ASD service at the Maudsley Hospital. In addition he is the clinical lead for the 3Borough Adult ADHD/ASD Service. He is honoured to hold an honorary clinical researcher's contract at the Department of forensic and neurodevelopmental science at the Institute of Psychiatry, Psychology and Neuroscience, King's College, London. He is an associate specialist member of the Royal College of Psychiatrists and a member of the American Academy of Sleep Medicine. His main research interests include the neurobiology of attention deficit hyperactivity disorder (ADHD) and Autism Spectrum Disorders in adults and especially the presence of sleep difficulties in adults with Neurodevelopmental disorders.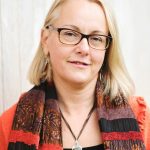 Dr Anne Carbonnier has been a consultant in child adolescent psychiatry since 2010.  She qualified as a GP in France in 1998 and moved to the UK where she trained in paediatrics and psychiatry. She is the medical lead in a local specialist community Child and Adolescent Mental Service where she offers assessment and treatment for children and young people aged 5-18 with complex mental health issues including ADHD, autism / autism spectrum conditions, anxiety, depression, PTSD, OCD, psychosis and other complex emotional and behavioural difficulties.  She is also trained in family therapy, cognitive behaviour therapy and dialectical behaviour therapy as well as coaching, mentoring and management.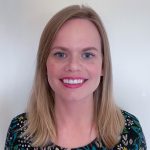 Dr Rachael Rattlidge is a consultant in child and adolescent psychiatry. Dr Rattlidge graduated from Cardiff university and then moved to Bristol where she trained in a variety of psychiatry specialities. She undertook further training in child and adolescent psychiatry and became recognised by the General Medical Council as a specialist in child and adolescent psychiatry.  She has worked in a variety of services, including inpatient adolescent hospitals, community and outreach teams, and an inpatient forensic unit, assessing and treating people with a wide variety of complex needs and diagnoses. Dr Rattlidge has a special interest in autism and ADHD.  Before joining our team Rachael worked as an NHS consultant  where she ran a neurodevelopmental clinic. She is also an Approved Clinician under Section 12(2) of the Mental Health Act as having special experience in the diagnosis and treatment of mental disorders. Dr Rattlidge enjoys teaching and has regularly taught both medical students and trainee psychiatrists.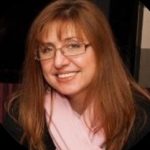 Dr Haido Vlachos MBBCH, MRCPsych, PG Dip Applied Systemic Theory (UEL), PGCCE with Distinction (OBU).  Dr Vlachos completed her specialty training in Child and Adolescent Psychiatry in Oxford. She has been a Consultant Child and Adolescent Psychiatrist for the last 15 years, with additional interests in developing colleagues, promoting excellence balanced with humanity in medical education, and pragmatic clinical research. Her main area of clinical specialism is neurodevelopmental disorders such as Autism and ADHD, and the mental health of children with learning disabilities. In her previous role as a Consultant Child and Adolescent Psychiatrist for Central and North West London NHS Foundation Trust, she was the local lead for the Neuropsychiatry and Neurodevelopmental Pathway. Her work in this area garnered her the 2017 Women Leaders MK awards for both Professional Services and Public Services. Her current Clinical work for the Cambian Group involves the assessment and treatment of a range of disorders in younger children and adolescents with autism and learning disabilities, (including among others depression, ADHD, anxiety disorders, OCD, eating disorders, and emotional and behavioural disorders). She delivers treatments in the following therapeutic modalities: Psychopharmacology; Behavioural Therapy; Cognitive Behaviour Therapy; Family therapy; and Psychodynamic psychotherapy, in addition to complex multisystems work, particularly when child protection issues are involved.
Among her other roles, she is also a GMC-accredited trainer for both the Core Psychiatry and Higher Specialty Training Schemes in Child and Adolescent Psychiatry for the Oxford Scheme with enhanced professional supervision and appraisal skills, and an Associate Dean for Professional Support at Health Education England-Thames Valley (formerly the Oxford Deanery) where she focuses on physician well being and resilience.
Dr Georgina Chan is a consultant child and adolescent psychiatrist who qualified from St Bartholomew's and the Royal London School of Medicine in 2001. She has worked in several medical disciplines in the NHS including histopathology, gaining a diploma from the Royal College of Pathologists, public health and is a member of the Royal Society of Public Health, and cognitive behavioural therapy, gaining a postgraduate diploma in CBT from Oxford University.
Dr Chan has worked for over a decade in psychiatry at South West London and St George's Mental Health Trust. She uses an integrated approach of physical and mental health to treat a wide range of conditions using her breadth of experience. She has a BSc in anatomy and developmental biology and an MSc in nutrition, both from University College London, and is also a registered nutritionist.
Outside the NHS, Dr Chan has worked with various corporate clients in central London as a wellbeing coach and mentor using a holistic approach. She continues to use this integrative approach with her particular interests of ADHD and ASD.
Dr. Richard Mellor is an Adult Consultant Psychiatrist with 16 years experience. Qualifying as a doctor in 2001 (Bachelor of Medicine and Surgery degree, MB ChB), he started training in psychiatry in 2003 and became a Member of the Royal College of Psychiatrists in 2008. Richard completed higher specialist training in general psychiatry in 2012 and has since been recognised by the General Medical Council as a specialist in general psychiatry. He is also an Approved Clinician under Section 12(2) of the Mental Health Act as having special experience in the diagnosis and treatment of mental disorders. Richard has worked in a wide range of services in the UK, including primary care mental health teams, community mental health teams as well as general and forensic inpatient psychiatric services. One of his most recent positions was as a consultant psychiatrist working with an NHS primary care mental health team service, where he ran a weekly clinic specialising in the assessment and treatment of attention deficit hyperactivity disorder in adults. He also has significant additional experience in transcultural psychiatry, having previously worked in Singapore for three years; where he also had faculty teaching positions with two different medical schools.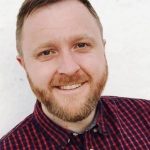 Dr Stephen Barrattshaw MBChB BA BMedSci MSc MAcadMEd MRCPsych is a Consultant General Adult & Rehabilitation Psychiatrist. He originally trained as a nurse before medical school where he completed research, publishing papers in several international medical journals. He completed psychiatry training South Wales, obtaining Membership of The Royal College of Psychiatrists and completed a Masters Degree in Strategic Leadership in Healthcare. Dr Barrattshaw is a Member of The Academy of Medical Educators, was formerly Clinical Lecturer in Psychiatry for The University of Cardiff, Psychiatry Module Director for Swansea Medical School's Physician Associate Course and is currently Director of Medical Education for a large NHS Trust. As a Consultant he has worked within in-patient and psychiatric intensive care settings, hospital liaison and community mental health. He is currently the Consultant Psychiatrist for a busy Early Intervention in Psychosis Service, and due to his special interest in ADHD, also holds a busy NHS Adult ADHD clinic. Dr Barrattshaw joined our team in 2021 and provides remote (online) assessment and reviews only.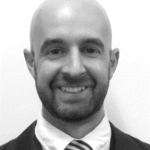 Dr Graeme Tosh qualified as a General Adult Psychiatrist in 2009, having studied in Dundee, Scotland; and originally from Northern Ireland. He completed his psychiatry training in a number of locations across the UK before joining Rotherham Doncaster and South Humber NHS Trust in 2012 when he became a Consultant. Whilst at RDaSH he has worked in a variety of General Adult Psychiatry teams including Early Intervention in Psychosis, Intensive Community Therapies, Hospital Liaison, Perinatal Mental Health, Assertive Outreach, Adult Inpatients and most recently Adult ADHD where he has worked for the past 3 years as the medical lead for diagnostic services in Rotherham. In a management capacity Dr Tosh has led on service development and improvement in many of these teams and currently holds the post of Deputy Medical Director in his NHS Trust. He is also Executive Medical Director designate for the Trust, due to take up this role in April 2022.
Dr Anna Graham works as a Consultant Child and Adolescent psychiatrist in a busy CAMHS clinic in South West London and St George's Mental Health Trust. She has worked in child and adolescent psychiatry and adult for thirty years and qualified at Imperial Medical School in 1987. She has extensive experience of assessing and supporting young people with neurodevelopmental disorders and also worked for the specialist ADHD team in Croydon CAMHS. She has worked extensively with the following conditions: ADHD, ASD, depression, anxiety, OCD, eating disorders, psychosis, attachment disorders, emerging personality disorders, PTSD and developmental trauma. As well as psychopharmacology, she has experience and training in Cognitive Behavioural Therapy, Family Therapy, Dialectical Behavioural Therapy and Mentalisation Based therapy. She is passionate about using assessment and liaison to support young people and families to meet their abilities and lead the best lives possible. This work helps to provide an understanding of the complexities of each child and young person to meet and enjoy their unique potential.
Sarah Brown is a specialist mental health practitioner who has worked in the Autism and ADHD team within Oxford CAMHS for 3 ½ years.  Sarah has both therapeutic and assessment skills and is particularly experienced in supporting families post-diagnosis, enabling them to be pro-active around their child's needs.  Before working in the NHS, Sarah worked in a residential therapeutic setting, and has hands on experience of working with children and young people, their families and carers, using a range of therapeutic interventions. Sarah completed her M.A at the University of Liverpool in 1997 and became a registered social worker. She worked extensively in statutory children's services in London, which included both a hospital and children with disabilities team. It is here that Sarah developed a particular interest in supporting families with neuro-developmental conditions.  Sarah joined the Oxford ADHD & Autism Centre in 2022 and will be involved in autism assessments and post-diagnostic services.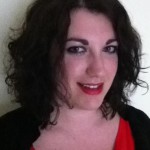 Emma Woodhouse is a Neurodevelopmental Specialist at The Institute of Psychiatry, Psychology and Neuroscience.  She has extensive clinical and research experience, and has worked at The Maudsley Adult outpatient ASC/ADHD service, The National Autism (inpatient) Unit at The Bethlem Hospital and The Anna Freud National Centre for Children and Families. Emma is an experienced trainer and supervisor in the Autism Diagnostic Observation Schedule –Second Edition (ADOS-2) and the Autism Diagnostic Interview- Revised (ADI-R).  She has completed over 1,000 ADOS-2 and ADI-R assessments, which includes high profile medicolegal work. Emma is a qualified integrative counsellor and member of The British Association of Counselling and Psychotherapy (BACP), and works therapeutically with both adults and children. Emma is a member of the UK ADHD Partnership with a particular interest in ADHD and co-occurring conditions.  In addition to ASC and ADHD, she has a particular interest in working with gender dysphoria, personality disorders and forensics.  Emma runs workshops about ASC and ADHD, and has contributed to a number of research publications.

Dr Mandy Smiton has specialised in working with children and adolescents since qualifying as a Clinical Psychologist in 2005.  She has worked in the NHS for a local child and adolescent mental health service and in two specialist teams working with children with social communication difficulties. In addition to this, she has also worked within a neuropsychiatry team in Oxford seeing children with a complex range of neurodevelopmental conditions including ASD, ADHD, Tourette's and specific learning difficulties. Mandy guest teaches on the Oxford Doctoral Course in Clinical Psychology on neurodevelopmental disorders and on the University of Bath doctoral programme on tic disorders.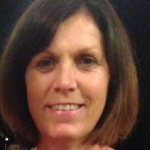 Dr Claire Rowbury is a Chartered Clinical Psychologist with over 20 years' experience in an NHS Child and Adolescent Mental Health Service and Neurodevelopmental Service. Claire's interest in Autism Spectrum Disorder and ADHD began during her early career when as a Developmental Psychologist, she was part of a research team at the University of Nottingham which explored the impact of Neurological and sensory conditions on infant social development. Recently, Claire has completed specialist training in clinical supervision which has led to her developing her role as a clinical supervisor to other team professionals. Currently, Claire is part of the Coventry and Warwickshire Neurodevelopmental Service, assessing children from the age of three to seventeen years and contributing to the provision of psychological therapies to children and young people.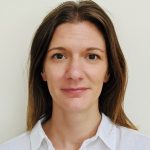 Dr Lorna Showell is a Clinical Psychologist with over 14 years' experience working across NHS and independent sectors.  She has worked as a Principal Clinical Psychologist in Neurodevelopmental services, completing specialist assessments, formulations, interventions and evaluations.  Also providing psychological consultancy and supervisions to colleagues.  She has developed group programmes for young people and families and specialist training on Autism.  Lorna has completed additional training in the specialist psychological assessment of Autism at The Lorna Wing Centre, is trained in the Autism Diagnostic Observation Schedule (ADOS) and 3di specialist diagnostic interview.  She has also undergone additional training in Cognitive Behaviour Therapy (CBT), Compassion Focussed Therapy (CFT) and attachment based approaches.  Lorna has experience and a special interest in working with young people using sensory based approaches and the differential diagnostic assessment of young people with Autism, ADHD, Learning Disabilities, Attachment and Trauma.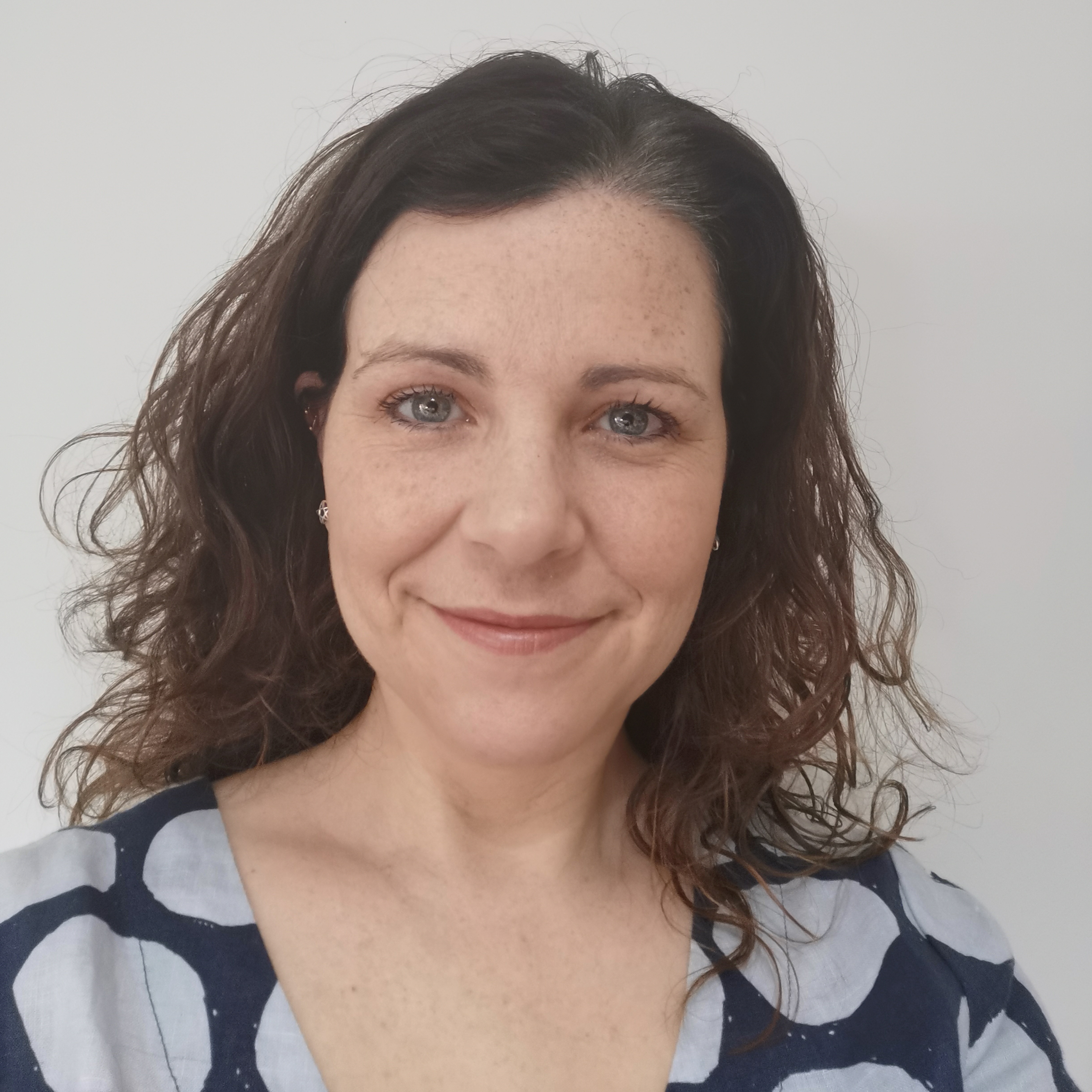 Dr Suzanne Smith is a Clinical Psychologist who, since qualifying in 2009 has specialised in assessment and intervention of children on the Autism Spectrum and has worked for the past 11 years in the NHS. She is currently part of South Warwickshire Neurodevelopmental Service assessing and supporting children and young people aged between 3-17 and has written and delivered groups for parents of children on the Autism Spectrum.  Suzanne has extensive experience in ADOS 2 and Cognitive assessments and has particular interests in gender disparities within Autism and Attachment. In addition, Suzanne is a guest lecturer at Coventry and Warwick University Psychology Masters course. Prior to training as a Clinical Psychologist, she worked for 6 years in various forensic and inpatient settings.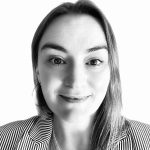 Dr Mia Harrison is a Clinical Psychologist with over 17 years' experience across the NHS and the independent sectors. She gained her Doctorate in Clinical Psychology from Surrey University and has since completed further specialist training in Autism, including being trained in the use of the Autism Diagnostic Observation Schedule (ADOS) and the Developmental, Dimensional and Diagnostic Interview (3Di), which are standardised diagnostic tools. Mia has also undertaken specialist training in Developmental Trauma and Attachment related presentations including completing Dyadic Developmental Practice (DDP) Level 1 and 2 in 2016 and the Attachment, Neurodevelopment and Psychopathology course delivered by the Tavistock and Portman clinic in 2021. Mia has worked extensively in specialist CAMHS and Neurodevelopmental teams where she has provided assessments, interventions and training for others. During her time working in CAMHS, Mia completed specialist training in suicide prevention (STORM training) as well as undertaking further training in the delivery of therapeutic models including Cognitive Behavioural Therapy (CBT), Compassion Focused Therapy (CFT) and Person Construct Psychology (PCP). This has enabled her to provide interventions for children and young people presenting with a range of difficulties including more specialist therapeutic interventions such as Habit Reversal Therapy for Tourettes. After working in the NHS for 15 years, Mia left in 2020 to work fully independently. Mia has worked for the Oxford ADHD Centre since 2016 and in addition, has completed specialist assessments for the courts. She regularly provides specialist psychological assessments for children who have been looked after or adopted to facilitate better understanding of their needs to inform appropriate support.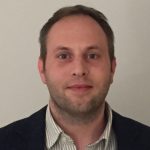 Dr Jack Hollingdale is a Clinical Psychologist working in the Service for Complex Autism & Associated Neurodevelopmental Disorders team, at the Michael Rutter Centre, Maudsley Hospital.  He gained his Doctorate in Clinical Psychology from University College London. He has extensive clinical and research experience in mental health and neurodevelopmental disorders. He has experience working clinically with children, adults and families experiencing Attention Deficit Hyperactivity Disorder (ADHD), Autism Spectrum Disorder (ASD) and other co-occurring neurodevelopmental conditions and mental health difficulties.  He also has experience administering a range of screening and diagnostic tools for specialist clinical assessments and research purposes, including the Autism Diagnostic Observation Schedule (ADOS) and Autism Diagnostic Interview-Revised (ADI–R). In his clinical work, he is committed to empowering individuals to reclaim their strengths and to support them in developing their resilience, self-esteem and overall well-being.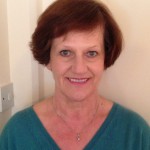 Elizabeth Winks is a Clinical Nurse Specialist in Neurodevelopmental disorders. A Registered General Nurse and qualified Health Visitor, she has a Master's degree in Child and Adolescent Mental Health. She worked for CAMHS in Buckinghamshire for ten years and has extensive experience working with children and young people with mental health difficulties.  During the past eight years she has specialised in Autistic Spectrum Disorder and has facilitated regular workshops for parents of children who have recently been diagnosed, offering them information and techniques to help them manage their children's behaviour. These sessions have been well attended with positive feedback. She also works with children and young people who are on the autistic spectrum on a one-to-one basis. Currently, Elizabeth works as a Clinical Nurse Specialist at a Special Education Needs School for children and young people with social and communication difficulties. The school has a record of Outstanding ratings by Ofsted. In the last report Elizabeth was commended for having made a significant contribution to supporting families and the children. She is also the Designated Mental Health Lead for a number of mainstream schools within a local hub.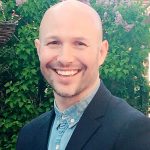 Gavin Partridge is a Mental Health Nurse Prescriber, who qualified as a Registered Nurse in Mental Health in 2006.  He has a broad background working with adults and young adults with a range of acute and chronic mental health problems, in Central London and Oxfordshire. Gavin currently works as a Clinical Nurse Specialist for the NHS in Oxford, within Child and Adolescent Mental Health Services.
He runs ADHD clinics, and helps to diagnose Autism in children. He is driven to help people with mental health conditions achieve their potential and realise their ambitions.
Mark Brady is a Cognitive Behavioural Psychotherapist with a special interest in
autism. Mark completed his undergraduate degree in Psychology and Masters degree in Neuropsychology in Bath, before attending training in Psychological  Therapies at Exeter University. Mark has over 10 years experience working across a range of NHS and independent settings, in both Primary and Intermediate Care Teams. Mark provides psychological interventions for a broad range of mental health difficulties as an accredited CBT Therapist. He also utilises Compassion Focused Therapy, Mindfulness, Lego Therapy groups for children and provides social skills training for adults. Mark also works for autism diagnostic services and is both ADOS-2 and ADI-R trained.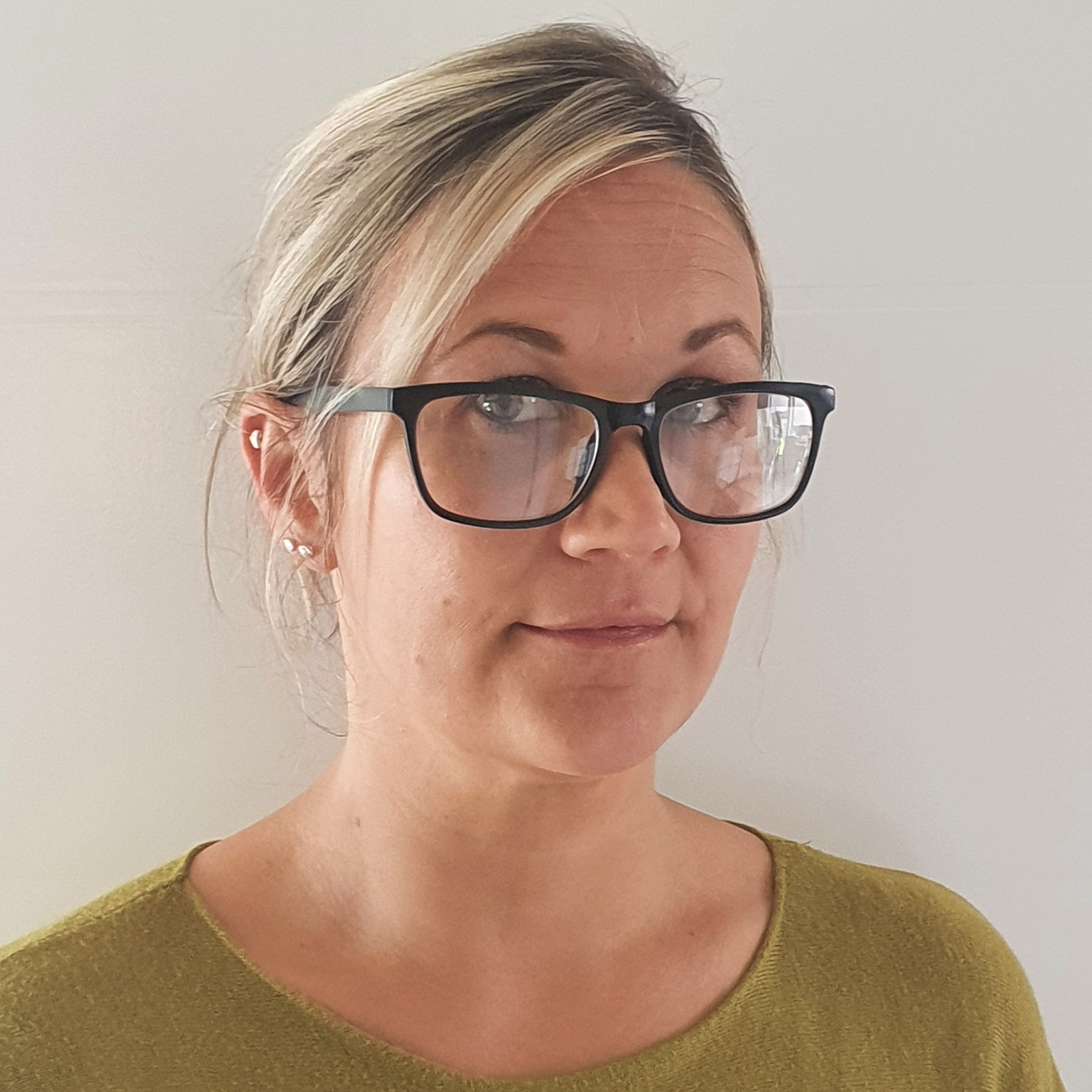 Sam Barry qualified as a registered learning disabilities nurse in 1999.  Her nursing career spans over 20 years with 15 of those being in senior nurse positions and management roles.  Sam has worked with children and young people since 2009 in the role of Head of Healthcare at a secure training centre.  Sam is currently a Senior Practitioner and NMP (nurse prescriber) for the NHS within a Specialist Child and Adolescent Mental Health Service, providing care to children and young people with complex mental health needs, including diagnosis and treatment for ADHD patients.  Sam is the pathway lead for anxiety and mood disorders, overseeing the treatment path of all patients on this pathway.  Sam is also a trained Dialectical Behaviour Therapist and is part of the specialist DBT team within her CAMHS service. Sam supervises and supports other practitioners within the team and holds a position on the senior leadership team.  In addition Sam is currently studying her Masters in Advanced Clinical Practice.  Sam's engaging personality ensures that families and children alike feel comfortable and supported within challenging times and whilst seeking professional support.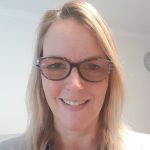 Jennifer Hawkins qualified as a Mental Health Nurse in 2013 and became a Non-Medical Prescriber in 2018 whilst working within Berkshire CAMHS.  Prior to qualifying as a Nurse, Jenny worked as a support worker with Older Adults in Berkshire who had acute and chronic mental health difficulties; and in a domiciliary care service prior to this.  Jenny currently works in the NHS Child and Adolescent Mental Health Services providing support, assessment and management of treatment within the NDC (Neurodevelopmental Conditions) team. Jenny joined the Oxford ADHD & Autism Centre in 2022 and offers follow up appointments for ADHD medication reviews.
Mandy Cresswell –  BA (Hons), BMed (Sci), Post Grad Cert PSI (Psycho-social Interventions), Non Medical Prescriber (NMP).  Mandy qualified as a mental health nurse in 1999 and has had extensive experience within the NHS since. Mandy has worked closely with patients with an ADHD diagnosis during her nursing career, including forensic nursing and prescribing in substance misuse. She qualified as a non-medical prescriber in 2014 and in 2018 took on the role of ADHD Clinical Lead Nurse at a busy adult ADHD clinic in the North. She strives to provide evidenced based, quality care with the focus specifically being on building a therapeutic alliance with patients.  Mandy also manages a team of autism nurses, providing regular clinical supervision. She has a special interest in ASD and has applied to undertake further study to enable her to diagnose autism in adults. Mandy offers medication reviews remotely for adults with an ADHD diagnosis.
Kara Jeffery is a Mental Health Nurse Prescriber, who first qualified as a Registered Mental Health Nurse in 2012. Her early nursing experience was in a forensic CAMHS inpatient service. This role involved working with a broad spectrum of severe and enduring mental health problems with a focus on neurodevelopmental conditions.  In 2016 Kara moved to a community role as an ADHD Clinical Nurse Specialist in an NHS service which specialises in diagnosing and treating adult ADHD. The following year she went on to complete her Nurse Prescribing qualification and became the clinical lead.  Kara works part time at the Oxford ADHD and Autism Centre as a Clinical Nurse Specialist/Prescriber. She is passionate about developing services to meet the needs of patients and strives to promote understanding of adult ADHD. Kara hopes that her work can help those living with adult ADHD be better understood and supported.
Alda Porter qualified as a Social worker in 2010 after previously working in a variety of community and education-based roles with children with a diagnosis of Autism, ADHD and in some cases associated learning disabilities. Since qualifying Alda has worked within statutory and voluntary sector community-based settings alongside adults, children, and young people, many of whom are neuro-divergent. This included a role as a Skills coach within a Multidisciplinary team and as a group facilitator at Oxfordshire County Council. Alda has a passion for working alongside individuals, helping them towards their identified goals, and places an emphasis on finding creative ways to work to build on individual strengths and resilience.  Alda is also a Specialist Autism and Mental Health Mentor at the University of Oxford, supporting neuro-divergent students. She works on an individual basis with students who have a diagnosis of ADHD, Autism, and in some cases, associated Dyslexia and Dyspraxia and Mental health conditions such as anxiety and depression.  Alda is able to provide 1:1 support to students to support them with developing strategies to help them not only to overcome barriers to completing academic tasks, but to manage difficult life experiences, transitions (such as leaving home), sustaining relationships and navigating periods of mental ill health whilst establishing working patterns that promote their wellbeing.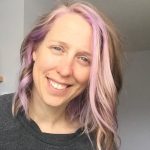 Cara Langford Watts MBPsS is a graduate member of the British Psychological Society and a member of the  European Coaching and Mentoring Council. Cara has had a broad and varied background working directly with service users within Mental Health and Social Care services but also within senior management and strategic roles. Cara recently worked within CAMHS as an assistant psychologist, working within the forensic pathway and neurodevelopmental conditions. As well as working as a specialist Coach for individuals with neurodevelopmental conditions, Cara also works as a Specialist Autism and Mental Health Mentor at the Oxford Brookes University; supporting students who have a diagnosis of ADHD and/or Autism and in some cases associated mental health conditions such as anxiety and depression.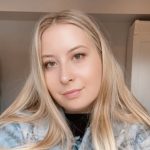 Jodie Webb is an assistant psychologist who graduated with her Master's from Royal Holloway University of London in 2020 after gaining her undergraduate degree from The University of Northampton in 2019. She has experience working in an inpatient hospital with a range of mental health conditions including ASD, ADHD and LD as well as volunteering in the NHS as a research assistant. She enjoys being able to support individuals to gain the help and support to be able to achieve their goals. She is involved in administrating the DIVA for adult ADHD assessments, QB checks and assists with children's assessments.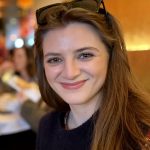 Lauren Warner is an Assistant Psychologist who graduated with a Masters in Child and Adolescent Mental Health from UCL in 2020 after completing an Undergraduate Degree from the University of Kent in 2019. Lauren has experience working in a school-based setting, supporting children with additional needs including ASD, ADHD and trauma-related developmental delay. She has also carried out research at UCL to investigate the impact of COVID-19 on children and adolescents with ASD and intellectual disabilities. Lauren is involved in administering the DIVA for adult ADHD assessments, QB checks and assists with children's assessments.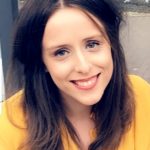 Grace Rodgers is an Assistant Psychologist who graduated from the University of Leicester in 2016. She has always held an interest in working with individuals with neurodevelopmental disorders and since graduating, has worked within secure inpatient settings supporting patients with
Acquired Brain Injuries and other comorbid conditions including ASD and ADHD, and other complex behavioural difficulties.  She has experience of administering cognitive assessments and both group and individual psychological interventions and, since originally joining the centre in September 2019, has completed training in the DIVA, an adult ADHD assessment and ADOS for autism assessments.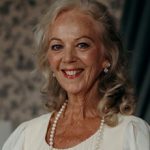 Katherine Rose is a Special Educational Needs specialist, working for over 20 years with young people aged 3 to 16+ in a variety of educational settings.  As a SENCO and school senior leader, she has a wealth of experience and knowledge across all aspects of children's academic and wider learning needs.  For the past 12 years Katherine has been SENCO and Inclusion Lead of a large primary and nursery school, alongside her roles as Mental Health First Aider and the Designated Looked After Children and Safeguarding Lead. She has been responsible for the early identification of and planning and overseeing provision for any learning needs, in collaboration with pupils, parents, family, teachers and external agencies. She is an experienced SEND trainer, coach and mentor for staff and parents and headed up a team of 30 support staff.   She is a strong advocate, voice, and often mediator, for all those involved in the life of each pupil – the pupil, parents/family and school team.  She takes pride in quickly forming trusted, nurturing and confident relationships with pupils and adults.  She is particularly skilled at recognizing and unpicking problems swiftly, and often imaginatively, to find resources, lasting strategies and positive outcomes. She has a particular specialism, knowledge and interest in the neurodiverse learning needs of pupils and how underlying self esteem, resilience, anxiety and mental health problems can interplay.  Katherine is dedicated to supporting pupils, parents and school teams to understand how to learn to what makes each pupil tick and above all how to "join the dots" for every pupil so that they can be happy, thrive, be resilient and confident and reach their potential.
Administration Team
Charlotte Jarvis has over 18 years' experience in the NHS, working for the Oxford University Hospitals NHS Trust.  Charlotte started her career in administrative roles supporting Orthopaedic Teams at the Nuffield Orthopaedic Centre.  She then gained Trust wide experience in an analytical role, before becoming the Business Analyst for the Orthopaedic Division; and ultimately an Elective Access Support and Performance Manager for the Trust.  Charlotte joined the Oxford ADHD & Autism Centre at the beginning of 2019 as Practice Manager, and enjoys working as part of a multidisciplinary team; helping children and adults find the support they need to face their challenges and difficulties in life.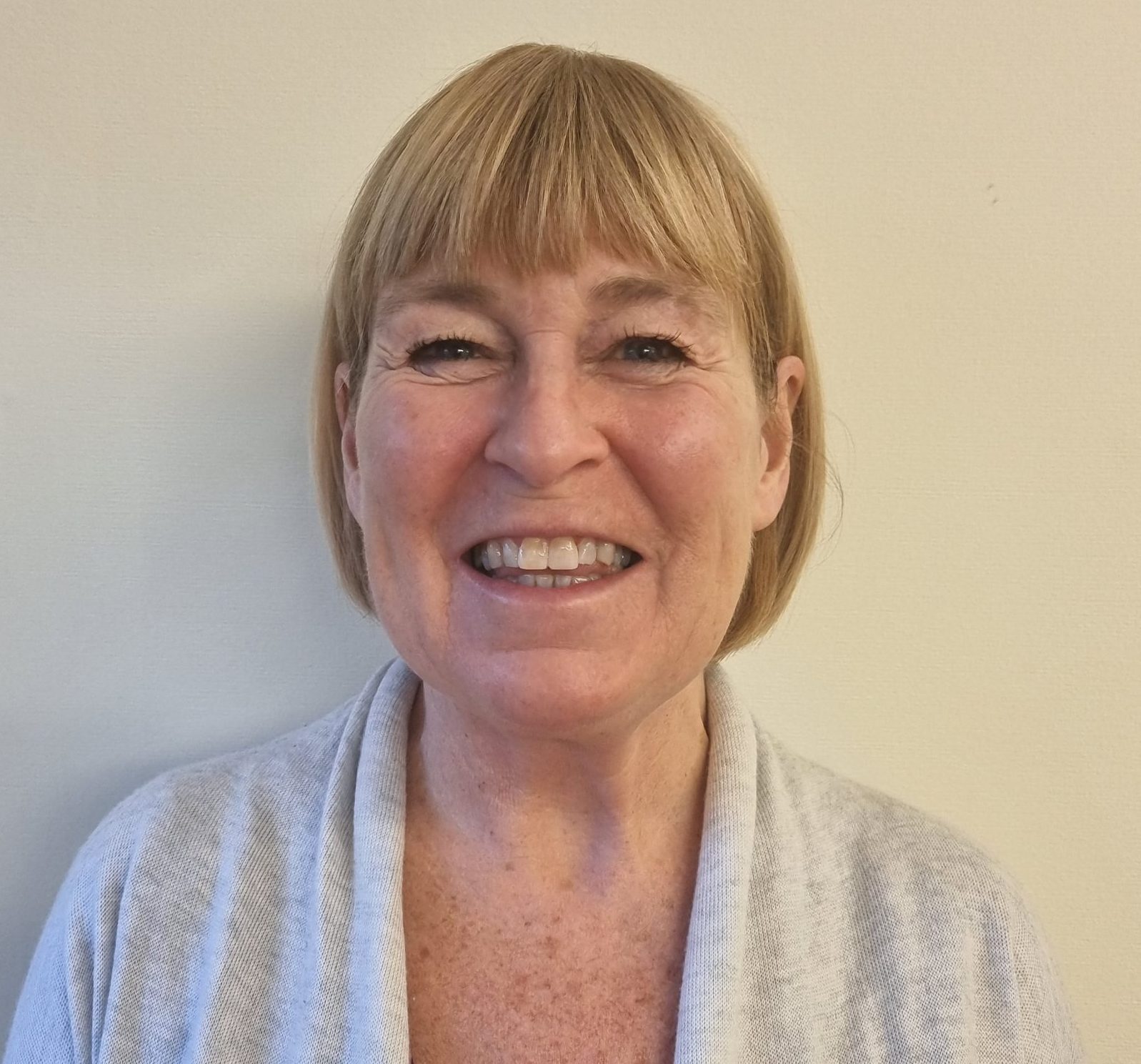 Karen Jenkins joined the Oxford ADHD and Autism Centre in November 2020 originally as a member of our reception team, but now manages the booking of our new patients and waiting list.
Karen initially qualified as a Paediatric Nurse, working predominantly at the Great Ormond Street Hospital for Children, London and the John Radcliffe Hospital, Oxford before retraining as a Primary School Teacher where she taught in primary schools across West Oxfordshire. She has both professional and personal experience of ADHD and autism following the diagnoses of family members.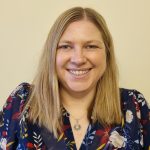 Melanie Leggett joined the Oxford ADHD and Autism Centre team as a Secretary and office administrator in November 2021.
Melanie has more than 18 years of administration experience including with insurance companies and the printing industry.    Most recently Melanie worked for 6 years at The Manor Hospital as a Private Medical Secretary.
Melanie enjoys working as part of the team, to help assist families in the support and guidance we can offer through diagnostic assessments and treatment.  Melanie also provides administrative support for NHS contract patients.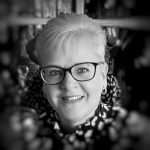 Julia Hutton joined the Oxford ADHD and Autism Centre team as a Secretary and office administrator in November 2021.
Julia has over 22 years experience as a medical receptionist and medical secretary, working within both the NHS and private sector.
Julia brings a wealth of experience to the team, assisting with the efficient processing of our office administration duties and effective communication with patients post assessment.
Caroline, Caitlin and Steve complete our team, covering reception, administration duties and assisting with general enquiries.
Read our Privacy Policy