We have a multidisciplinary team at Oxford ADHD Centre, offering a wide range of experience, skills and knowledge about ADHD, Autism and related conditions.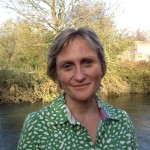 Dr Polly Branney qualified as a GP in 1995 and developed a special interest in ADHD and autism in 2011 following the diagnosis of a family member. She continues to work as a GP as well as running the Oxford ADHD Centre, and working alongside the specialist Psychiatrists and she is actively involved in teaching local GPs and their trainees about ADHD in order to increase awareness. She is an Executive Board member of UKAP (UK ADHD Partnership), and is  a keen member of Oxfordshire ADHD support group. She has attended many conferences across the country, including the World Congress on ADHD last year and recently presented at the ADHD Foundation annual conference in Liverpool in November 2015. She is also on the Expert Panel for updating the ADHD NICE Guidelines, due to be published in 2018.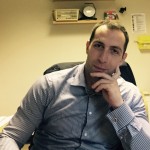 Dr Anastasios Galanopoulos works as a Consultant Psychiatrist at the South London and the Maudsley NHS Foundation Trust. He is a member of the expert Adult ADHD/Autism Spectrum Disorders team of the National Specialist Adult ADHD/ASD service at the Maudsley Hospital. In addition he runs the Adult ADHD East and Coastal Kent Satellite Service and the Croydon Adult ADHD Service. He is honoured to hold an honorary clinical researcher's contract at the Department of forensic and neurodevelopmental science at the Institute of Psychiatry, Psychology and Neuroscience, King's College, London. He is an associate specialist member of the Royal College of Psychiatrists and a member of the American Academy of Sleep Medicine. His main research interests include the neurobiology of attention deficit hyperactivity disorder (ADHD) and Autism Spectrum Disorders in adults and especially the presence of sleep difficulties in adults with Neurodevelopmental disorders.
Dr Michael Absoud has been a full time NHS consultant at the Evelina London Children's Hospital specialising in childhood neurodevelopmental disorders since 2012. He has trained and worked in paediatric neurodisability at King's College Hospital, Great Ormond Street Hospital and Oxford Children's Hospital since 2000. His specialist interests include children's complex neurodevelopmental disorders, Autism Spectrum Disorder (ASD), Attention Deficit Hyperactivity Disorder (ADHD) and co-existing conditions (medical and neuropsychiatric). He also specialises in complex medication problems. He is actively involved in research and has published many articles in this field.
Dr Jennifer Baulcomb is a qualified teacher and educational child psychologist who has been working with children and families for over 10 years. She completed her doctorate at University College London and holds a diploma in Clinical Paediatric Neuropsychology from the Institute of Child Health and Great Ormond Street Hospital. Jennifer specialises in working with children with acquired brain injury and neurodevelopmental disorders such as Autism and ADHD. She is trained in using autism diagnostic tools (ADI, ADOS) and has worked as part of both local and national specialist multidisciplinary services for children with complex neurodisability. Jennifer provides teaching and training to other psychologists and is in her third year as guest lecturer for doctoral students at the Tavistock and Portman Trust.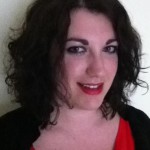 Emma Woodhouse is neurodevelopmental specialist at The Maudsley Hospital and The Institute of Psychiatry, Psychology & Neuroscience, specialising in Autism Spectrum Disorder (ASD), Attention Deficit Hyperactivity Disorder (ADHD) and mental health. Emma has extensive experience in administering diagnostic and cognitive assessments for ASD and ADHD with adults and children.  She is an experienced trainer in the Autism Diagnostic Observation Schedule – Second Edition (ADOS-2) and the Autism Diagnostic Interview- Revised (ADI-R).  Emma is a member of the UK ADHD Partnership (UKAP) and has a particular interest in ADHD and associated conditions. She is also a member of The British Association of Counselling and Psychotherapy (BACP) and is listed in The National Autistic Society's Autism Services Directory. Her therapeutic work includes experience with ASD, ADHD and other mental health difficulties. Emma has run training courses in ASD and ADHD, and has contributed to a number of research publications in ASD, ADHD and forensic psychology.

Dr Mandy Smiton has specialised in working with children and adolescents since qualifying as a Clinical Psychologist in 2005.  She has worked in the NHS for a local child and adolescent mental health service and in two specialist teams working with children with social communication difficulties. In addition to this, she has also worked within a neuropsychiatry team in Oxford seeing children with a complex range of neurodevelopmental conditions including ASD, ADHD, Tourette's and specific learning difficulties. Mandy guest teaches on the Oxford Doctoral Course in Clinical Psychology on neurodevelopmental disorders and on the University of Bath doctoral programme on tic disorders.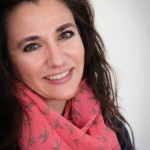 Elena Georgakopoulou is a Chartered Psychologist and works with both adults and children. She uses an eclectic and integrated model of CBT, systemic and person-centred approaches and her work often involves the whole family and liaison with other agencies such as education. Her special interests are autism and autism spectrum disorders, anxiety and depression, low self-esteem and confidence, loss of meaning and direction in life and relationship problems.  Also positive psychology, strength- based counselling and coaching psychology.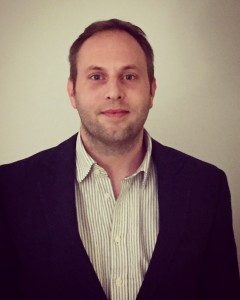 Jack Hollingdale is a Trainee Clinical Psychologist at University College London. He has extensive clinical and research experience in mental health and neurodevelopmental disorders. In addition he is an Executive Committee member of the UK ADHD Partnership (UKAP) and has a particular interest in the developmental course of ADHD and ASD. He has experience working clinically with children and adults with ADHD and ASD and has worked with individuals across forensic, inpatient and community settings. He also has experience administering a range of screening and diagnostic assessments for both clinical and research purposes.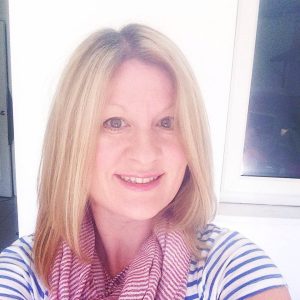 Sarah Hamilton began her career as a staff nurse in a child and adolescent inpatient unit then spent a number of years as a Child and Adolescent Community Psychiatric Nurse, supporting young people with a variety of difficulties. During this time she was the senior nurse in the ASD and ADHD diagnostic clinics. Sarah has current experience as a Lead ADHD Clinical Nurse Specialist and Independent Nurse presciber. She has overall responsibility for young people diagnosed with ADHD and other co-morbid conditions in the Birmingham Nurse led clinics. She also manages a team of ADHD Nurse Specialists within the nurse led clinic and runs her own ADHD clinics in east Birmingham. Sarah is currently undertaking research into 'a mothers experience of the ASD diagnostic process in a local CAMHs setting' as part of her final dissertation for an MSc in Advanced Practice.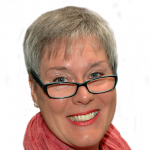 Dr Vicky Slonims is Senior Consultant Speech and Language Therapist at the Children's Neurosciences Centre at Guy's and St Thomas' NHS Foundation Trust and Honorary Senior Lecturer at Kings College London.  She is the team lead for the multi-disciplinary service for children with complex needs including learning difficulties, communication disorders and autism spectrum disorder.   She worked in the Guidance Development Groups (GDG) to establish NICE recommendations on the management of autism in children and young people and for Learning disability and Challenging Behaviour. She is a clinical advisor to the Parliamentary and Health Service Ombudsman and sits on several NIHR funded research advisory boards. Vicky's current research interests are in early intervention for children with autism spectrum disorders and working with children with severe communication impairments and challenging behaviour.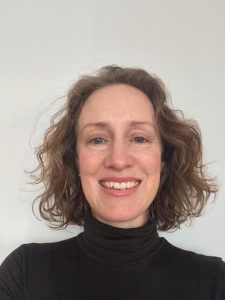 Stephanie Kucan is a paediatric Occupational Therapist specialising in working with children with developmental disorders including ADHD, Autism and DCD/Dyspraxia. Stephanie has postgraduate qualifications in sensory integration, and works with children with difficulties in self-regulation, motor skills learning, sensory eating difficulties. Stephanie has recently begun training in sensory attachment therapy and also works with children who have been adopted or are in care. She provides assessment of these areas and also works 1:1 with children and families on strategies they can encompass in everyday life at home or in school. Stephanie has run workshops for parents and teachers, presented seminars for students, and written articles for professional journals.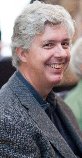 Richard Maguire has worked within the field of Health and Social Care for many years, with people with learning disabilities and those on the autism spectrum and in 2004 his role was formalised and he became a trainer and coach to Local Authority health and social care staff. In 2009 he began to do part-time freelance training work with schools, hospitals and numerous adult domiciliary and social care services and in 2010 he began work as a trainer, speaker and coach for Autism Oxford. In 2010 Richard was diagnosed with Asperger's syndrome and he has since had his first book published in 2014, "I dream in Autism." His work is highly valued across the county and he is passionate about trying to ensure that others on the autism spectrum are enabled to live fulfilling and rewarding lives.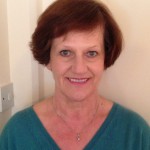 Elizabeth Winks is a Clinical Nurse Specialist in Neurodevelopmental disorders. A Registered General Nurse and a qualified Health Visitor, she has a Master's degree in Child and Adolescent Mental Health and extensive experience of working with children and young people with a range of mental health difficulties. During the past five years she has specialised in Autism Spectrum Disorders and as part of this, Elizabeth has facilitated regular workshops for parents of children who have recently been diagnosed, offering them information and techniques to help them manage their children's behaviour. These sessions have been well attended with positive feedback. She also works with children and young people who are on the autism spectrum on a one-to-one basis.